welcome to the supper club
The best ideas in entertaining, all in one place.
Lydia will guide you on ways to create charming table settings and plan delicious meals for family and friends.
HOSTING A PARTY OR A FAMILY MEAL SOUNDS GREAT. RIGHT?

UNTIL THE QUESTIONS COME IN.
How do you make causal gatherings festive without the hassle?
How do you become the creative hostess without the headaches?
How do you take dinner parties to the next level?
Where do you find new (and doable) ideas for dinner?
If these questions linger with no answers, you're in luck. Welcome to The Supper Club!
Just imagine enhancing life with...
Family Dinnertime that is Fun and Creative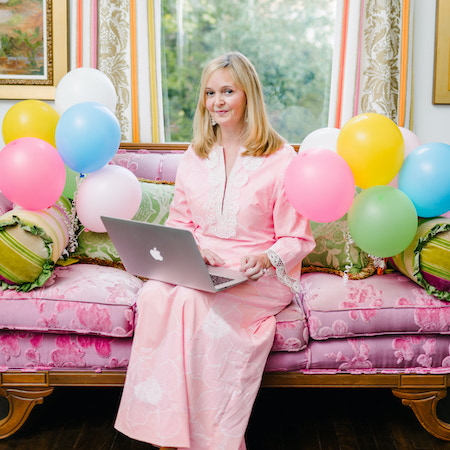 Stress-Free Party Ideas and a Supportive Community
Create or Enhance Traditions with Family and Friends
Hi. I'm Lydia Menzies.
I help make your gathering a celebration with The Supper Club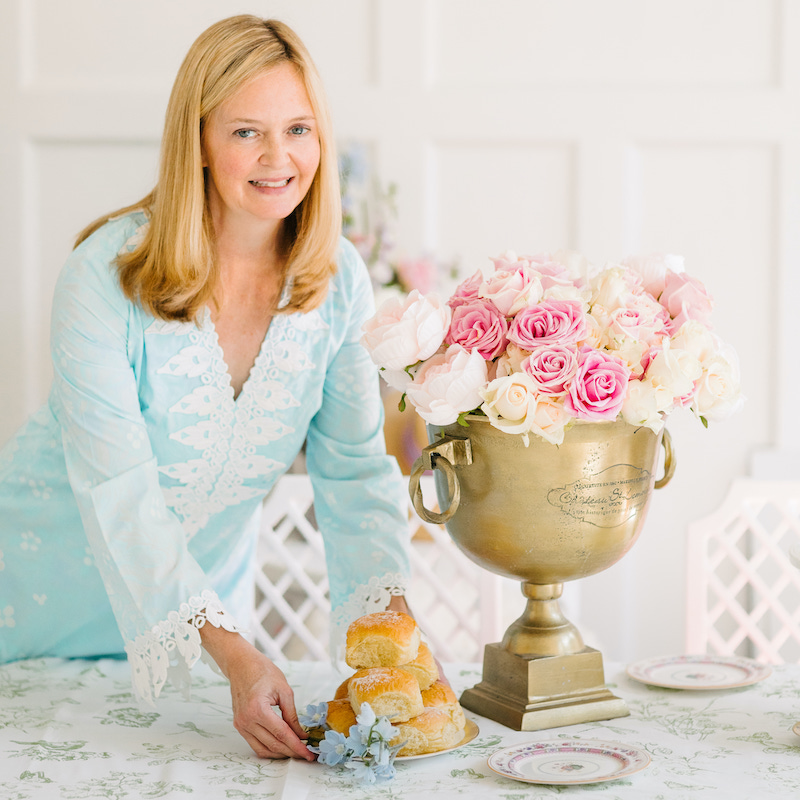 Hi. I'm Lydia Menzies.
I help make your gathering a celebration with The Supper Club
After years of hosting friends and family for dinner, I know how tricky it can be to decide on all of the details -- from table settings and centerpieces to crowd-pleasing recipes.
I'm here to help! I understand the joy of gathering everyone around a table and watching them discover the thoughtful details added just for them. I relate to the happiness in knowing that your guests enjoyed a dish so much that they asked for the recipe.
I also know how hectic it gets trying to make plans while life moves 100 miles an hour.
Even the best hosts enjoy a helpful tip or new idea along the way, and The Supper Club will offer all of the best ideas. Being a warm, hospitable hostess is always a goal of mine, and I offer my tested tips and ideas for being a gracious host.
From hosting supper clubs with friends in my 20s to hosting supper clubs for my teens and their friends, I am eager to share this virtual supper club community with you. These ideas will make you the hostess with the mostess and have your guests anticipating the next chance to gather together with you!
I'm saving you a seat at the table!
What You Get When You Join the Supper Club
Confidence in planning celebrations
Delicious recipes you'll love
Ideas for spending time with your kids (without screens)
Ideas for hosting small gatherings with friends
Connect with other creative hosts
New traditions with family and friends
What You Get When You Join The Supper Club
Monthly Theme
Weekly Recipes
Table Setting
Guest Spotlight
Community
Monthly Theme
Monthly Theme
Lydia will announce a theme each month! This will give us a focal point to get our creative juices flowing. The themes will range from seasons, colors, patterns, holidays, and other unique ideas.
Recently we've been experimenting with traditional and non-traditional approaches to entertaining and decorating for Halloween, Thanksgiving and Christmas. This includes table settings and recipes that are colorful, elaborate, simple and everything in between!
Weekly Recipes
Weekly Recipes
Each week, Lydia will share a menu to enjoy with your friends and/or families. The recipes are intended to either go together as a meal or they can be excellent additions to your weekly meal favorites.
For example, Lydia will share recipes for a Halloween Girls' Night In (think easy puff-pastry pizza and salad) as well as her go-to family favorites that are requested each year for Halloween.
Table Setting
Table Setting
Lydia will prepare one of her creative table settings each month and share tips on creating a similar look or feel in your home.
We will chat about ways to use what you have in your home to create a fabulous table, how to freshen it up throughout the month to keep it pretty, and Lydia's favorite resources for unique tablescapes.
A few upcoming ideas…Halloween with a twist, traditional Halloween, an apple-themed fall table setting, Friendsgiving ideas, Thanksgiving, Christmas, New Year's, Winter Beauty, and so much more!
Guest Spotlight
Guest Spotlight
Each month, we will have the added bonus of a guest expert to share extra tips and tricks in their specialty field.
With everything from creating with flowers to fluffing your home to cooking and baking ideas to thoughts on what to wear, our Guest Spotlight will add another layer of fun!
Our first guest spotlight for October 2020 is Loralee Lewis!
Community
Community
The Supper Club has an interactive, engaging platform to share our ideas and learn from each other.
Become the stress-free host everyone envies.
We all love to host friends and family for a meal. But the thought of preparing everything gets so overwhelming. This free guide eliminates all that stress by showing you 12 simple ways to get ready for your guests. Be ready to entertain with ease.
featured
Guest Spotlights
Brian Hart Hoffman
Myka Meier
David and Lance
Loralee Lewis
Deana Bibb
Ivy Odum
of Southern Living's Hey Y'all series
Leslie Chalfont
MK Hennigan
Carmen Johnston
Take a Peek!
Lydia's Latest
Supper Clubs
Lydia's Styling School
Each week Lydia hosts classes on how to be more creative in your home that covers topics such as table settings, centerpieces, recipes, cocktails, entertaining and more. Join the Supper Club live or access the video library with all class videos.
Many classes include a guest spotlight for Supper Club Members to learn from!
Lydia's weekly classes are free for Supper Club members and are available via ticket purchase for non-members!
What others are saying about the
supper club
Where do I even begin?! Lydia is one of the most creative people I've ever known! She's like an encyclopedia of ideas and doesn't miss a single detail. She has the most original ideas for making any event extra special!
I have been blessed to attend a Lydia Menzies supper club, and it is an evening I will always remember!  Lydia puts such thought and love into the details and those details made me feel so special.
Lydia's parties are so festive and fun! She sets such beautiful, colorful tables that always include a special item with a story. She has a knack for making all of her guests feel special.
Join The Supper Club today