I am NUTS about this adorable and clever Thanksgiving Collection from Loralee Lewis! Over the River and Through the Woods…these ideas add rustic, whimsical charm to this American holiday by using hand-drawn, one-of-a-kind art! Nine furry friends are headed to Thanksgiving dinner in the most delightful ways!
Chairback banners are gorgeous, and they set the tone…
Simple but oversized burlap bows add a bit fun!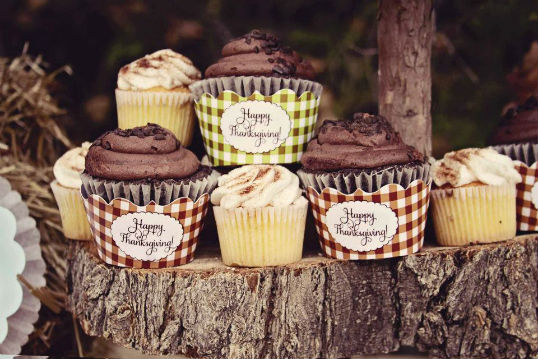 One of my very favorites from this collection…berry baskets wrapped with drink bottle wrappers! Loralee used them for serving salads (what a great way to encourage the kids to eat their greens). I am thinking that these would make very cute gift boxes for teacher gifts, too! I love them!
Another of my favorites from this collection…how cute are these, "I Am Thankful" cards? I can't wait to use these!
BINGO is always a hit- and a perfect way to keep the little ones entertained while the adults enjoy visiting around the table!
Other gorgeous little details…place cards and a precious invitation.
And, when it is time to go home, send your family off with leftovers packaged in Thanksgiving style!
Wow! I adore Loralee and her designs! Her witty personality and immense talent shine through in this very unique and so-darn-cute collection! This was designed for the younger set but will have family and friends of all ages feeling a kindred bond with the furry animals helping each other along as they head to the much-anticipated family celebration!
Loralee meticulously creates each of her designs and ships them to you ready for the party. You can order this adorable collection and other Thanksgiving paper here!
Thank you for sharing your Thanksgiving decorating ideas with us, Loralee! You are always an inspiration!
Party Styling, Paper Collection, Photography- Loralee Lewis
To go straight to the Through the Woods Collection, click here