This year, I am hosting a virtual Galentine's Day celebration with all of you! I wish we could gather together in real life for a party, but this will work for now! Please consider this adorable card by Dixie Designs your Valentine card from me…
I am so excited to greet you with these incredible cake pops made by Pop Pedler. I can't get over how beautiful they are. The flower details are so perfect.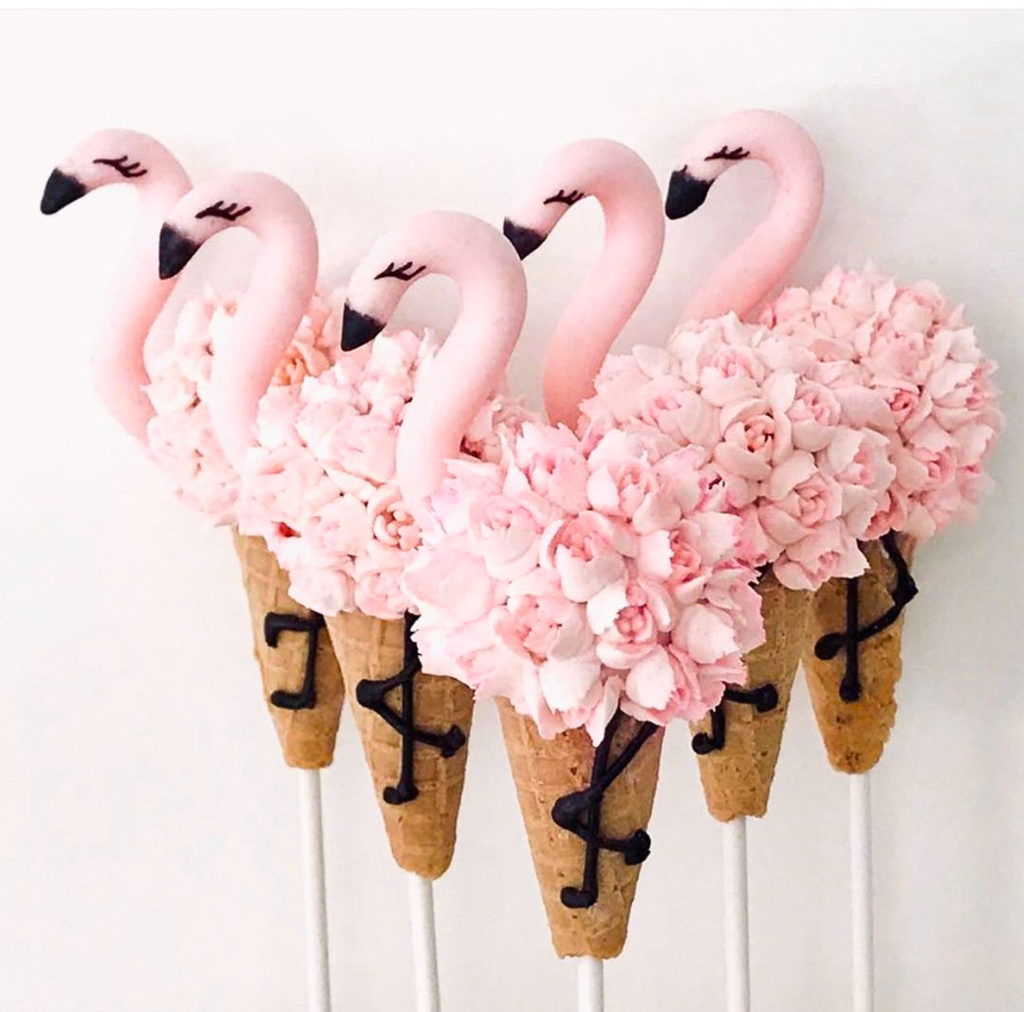 To set the mood for the party, flamin-gals directed your path for you as you arrived…
With this spritely lady busying herself right by the front door!
This bashful beauty welcomes you to fill your drink with choices of pink lemonade or a pink grapefruit cocktail…
And, of course, sparkling water is always available…choose your glass bottle with these whimsically wonderful fondant flamingos made by Sachiko at Mimi Cafe Union…
OR, help yourself to one of these adorable hand-painted mini bottles of champagne. I ordered these just for us for our Flamingal- and Sarah T. Moore Designs painted them just like I was hoping! So cute and fun!!
I'm passing around caprese appetizers made by Courtney at Pizzazzerie...how delicious! And, that mozzarella heart on each one is the perfect touch!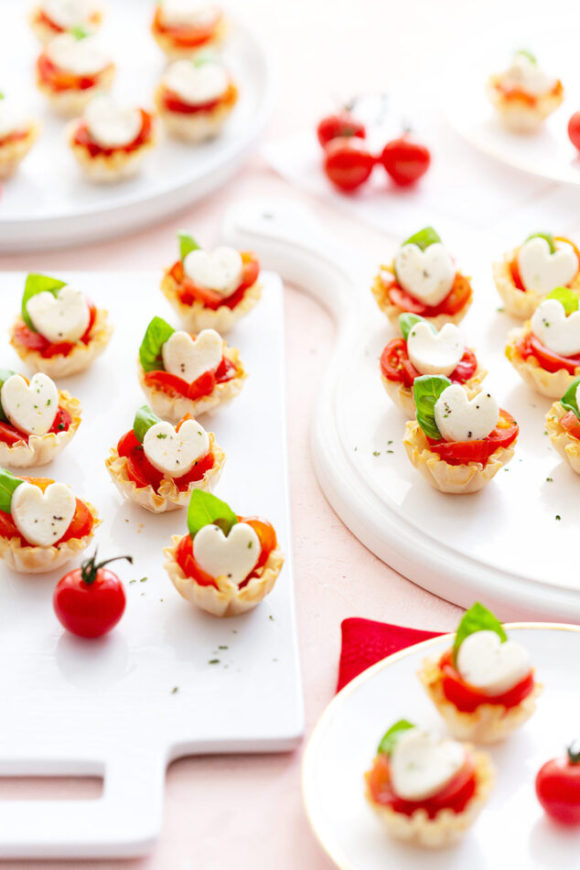 We are serving Strawberry Grilled Chicken Avocado Spinach Salad from Cooking Classy for lunch. Dig in!
For dessert (because none of us could bear to actually eat the beautiful flamingo cake pop and saved it to take home), we have chocolate cake and vanilla cake…decorated in shades of pink!
We all like to flamingle, and so why not host a Flamin-GAL for your next Galentine's Day theme? I think the theme adds a little sun to February – and you can re-use your decorations in the spring and summer. Not to mention, flamingo pink works perfectly for Galentine's Day!